Rebecca Peruch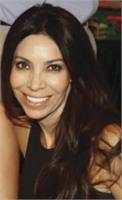 Rebecca has a passion for fitness and teaching. She discovered drop-saddle cycling after an injury prevented her from running long distance. She never expected to find a workout that she loved as much as running until her first Drop Saddle class in 1999. She was 'hooked' from that point forward, and soon after became an Instructor. The amazing workout combined with great beats, high energy, and fun people have made Drop Saddle riding Rebecca's top fitness choice for the last 15 years. She is committed to making each class a positive, fun, and rewarding experience for the mind, body, and soul. Rebecca is also the Founder of Artemis Talent Group, a boutique staffing agency specializing in placing talent in the Restoration and Insurance industries.
Rebecca Peruch instructs the following:
A happenin' hybrid mix of both standing and seated riding, while also targeting core and upper body!




A style taught standing and riding to the beat of the music, blending intervals of sprints, jogs, and climbs to target the backside of the body (hamstrings, glutes) and sculpt the front (quad) muscles. A class runners are sure to love! Riders are, of course, free to sit at any time.